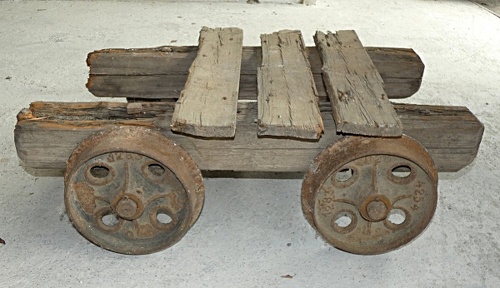 DE - Kleinster Flachwagen in Holzausführung mit Grubenachsen, 600mm Spurweite, aus dem Sägewerk Amann Hirschau wurde 22.04.1998 in die Sammlung übernommen.

CZ - Malý plochý vůz ze drěva s rozchodem kol 600 mm.
Vozik pochází z pily Amann v Hirschau.
Ve sbírce od 22.04.1998

UK - Smallest flat car in wooden design with pit axles, 600mm gauge, from the sawmill Amann Hirschau was taken 22.04.1998 into the collection.